Our Top Picks for Plastic-Free, Reusable, and Plant-Based Alternatives to Single-Use Plastic Straws.
The first patent for a drinking straw was filed in the United States back in 1888 by a man named Marvin Stone.  That marked the beginning of over 100 years of producing, consuming, and disposing of drinking straws, starting with paper straws in 1888 and eventually single-use plastic straws starting after World War II.
Today, in the United States alone, over 500 million straws are used every day.  As anyone who's ever participated in a beach clean-up knows, plastic straws are disproportionately more-likely to end up in the ocean due to their small size, adding to the 11 million tons of plastic garbage that contaminates our seas each year.  That is the equivalent of dumping a garbage truck full of plastic into the ocean every minute.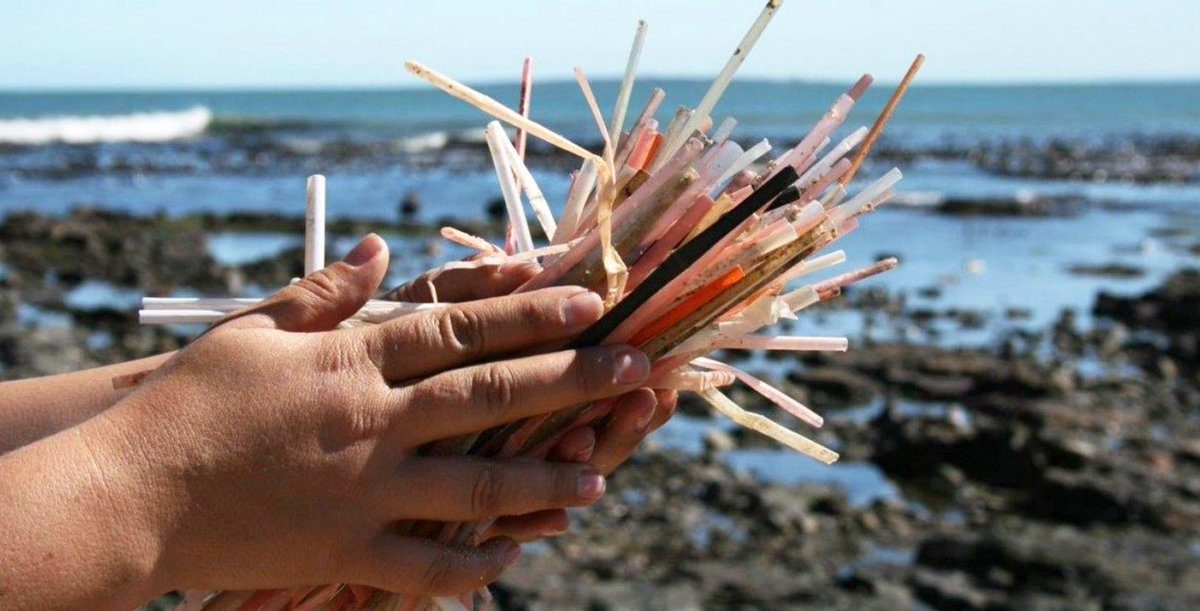 The worst part is, with the exception of medical uses, a straw is almost always unnecessary.  This article focuses on two ways to reduce plastic waste:
Only use straws when absolutely necessary and never use plastic straws for non-drinking activities such as stirring a drink.
Use reusable, plastic-free drinking straws instead of single-use straws.
---
Best Ways to Avoid Drinking Straws
Here are the easiest options for not using straws at all:
Always tell servers and bartenders that you don't want a straw and drink directly from the glass.
Stir drinks with reusable utensils such as metal spoons, or use a natural product to stir your drink.  Many coffee shops are now stocking hay straws for their customers to use.  I recently bought some to stock my own kitchen with:

Last but not least, I need to mention that we are most excited about the Loliware straw which is currently being developed for mass-production.  It is a straw is tree-free, made out of seaweed, is completely biodegradable, and has the most potential to allow businesses to offer single-use straws that have almost no negative impacts on our environment.  However, until this straw is available for consumers to purchase, I can't include it on the list below.
---
Best Alternatives to Plastic Straws
OVERALL BEST:

Tier1 EcoGoods Stainless Steel Straws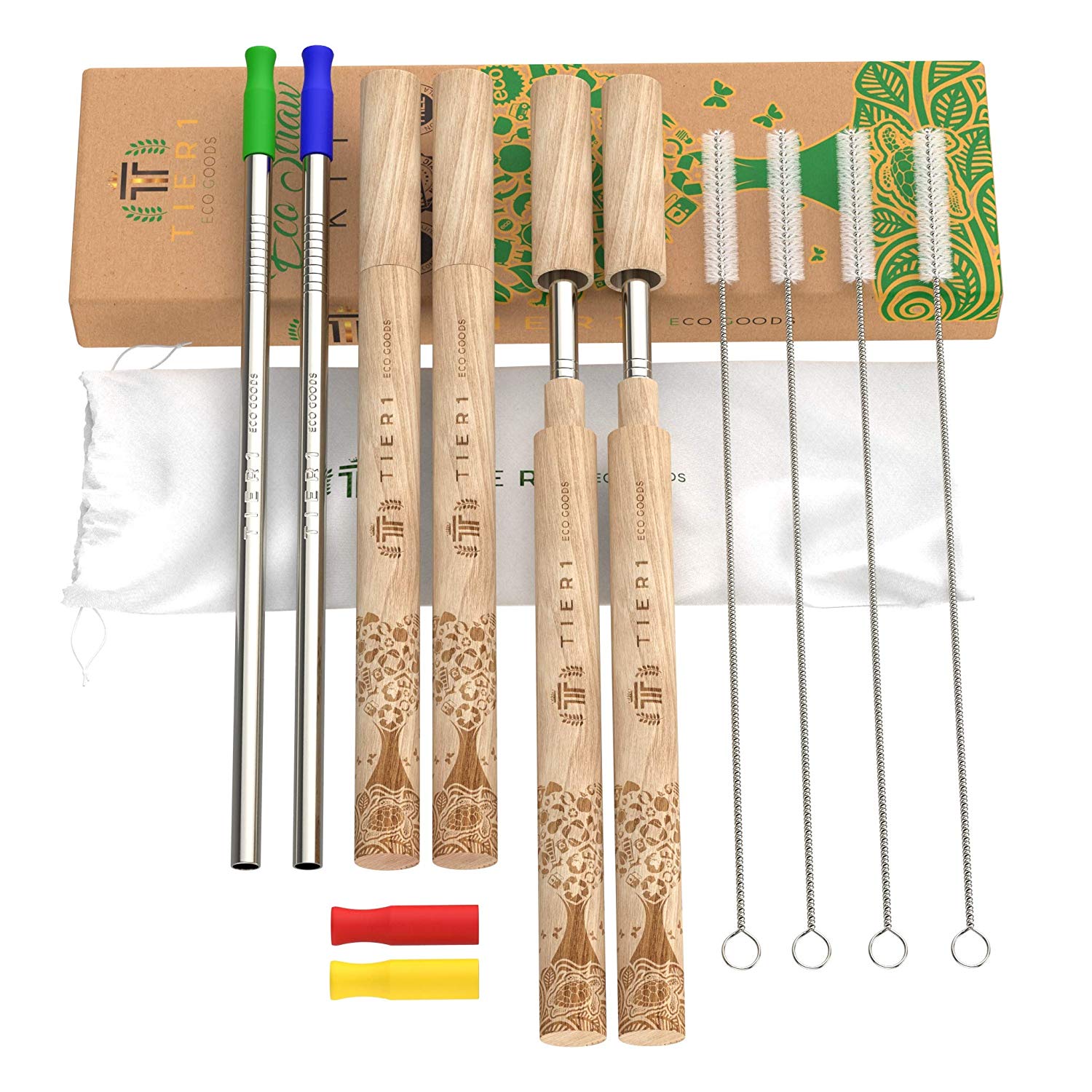 This is the product for those who are what I like to call "straw super users", AKA people who prefer to use a straw for drinking anything and everything.  These metal straws are durable and built to last.  They are easy to clean, either with the included brushes or in the dishwasher.  They come with convenient and sexy-looking wooden travel cases as well as with silicone tips for people who don't like to drink directly from a metal straw or want to use them for hot drinks.
---
BEST COMPACT:

Simply Eco Silicone Collapsible Straws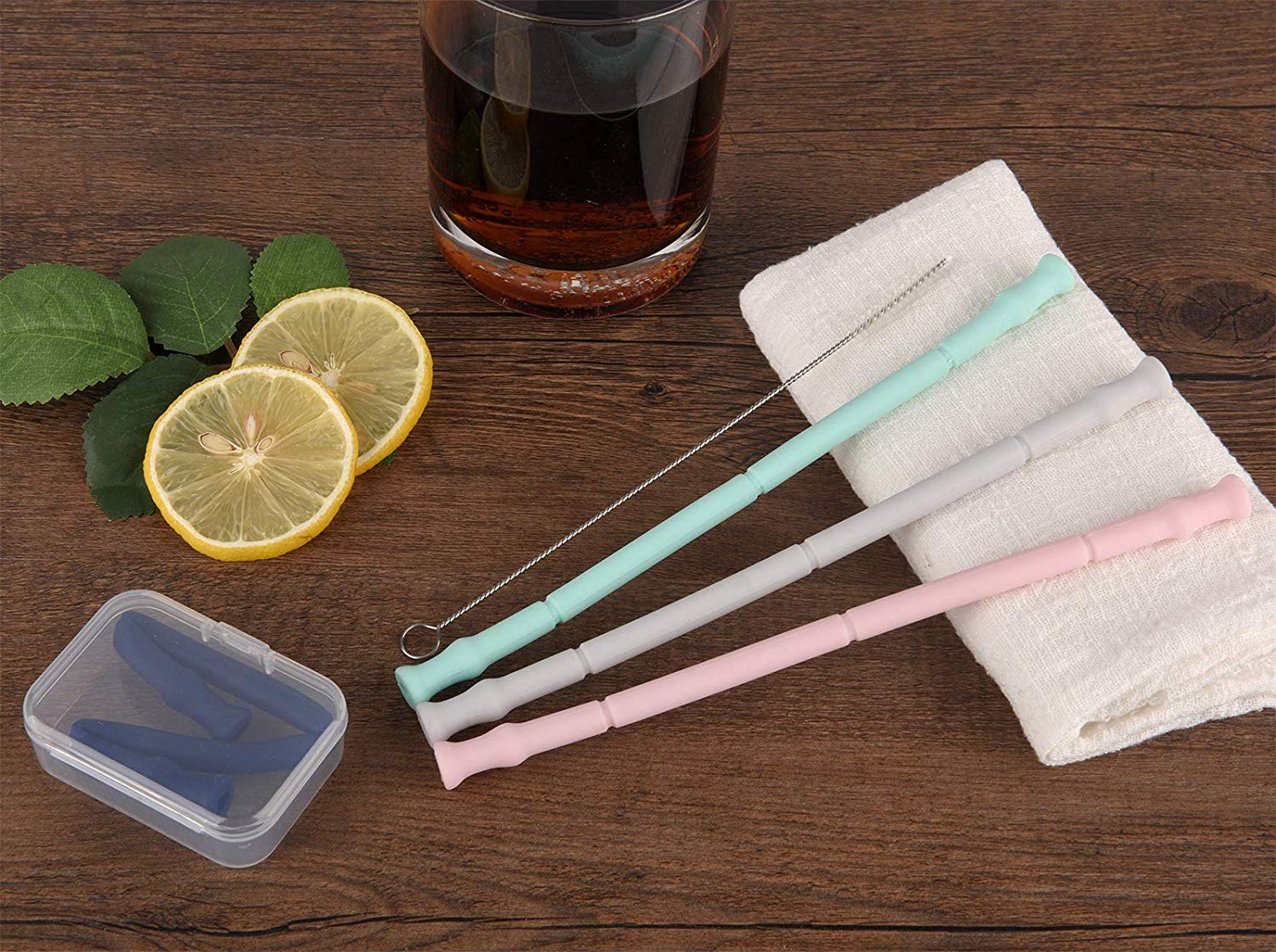 For those who need their reusable straws to be as compact as possible, look no further than these creatively-designed collapsible silicone straws from Simply Eco.  These straws are also easy to clean via the included flexible brush or by putting them in the dishwasher.  Easy to carry, easy to clean, these are simply great straws.
Shop SimplyEco Collapsible Straws »
---
BEST BRUSH:

Ecotribe's Reusable Metal Straws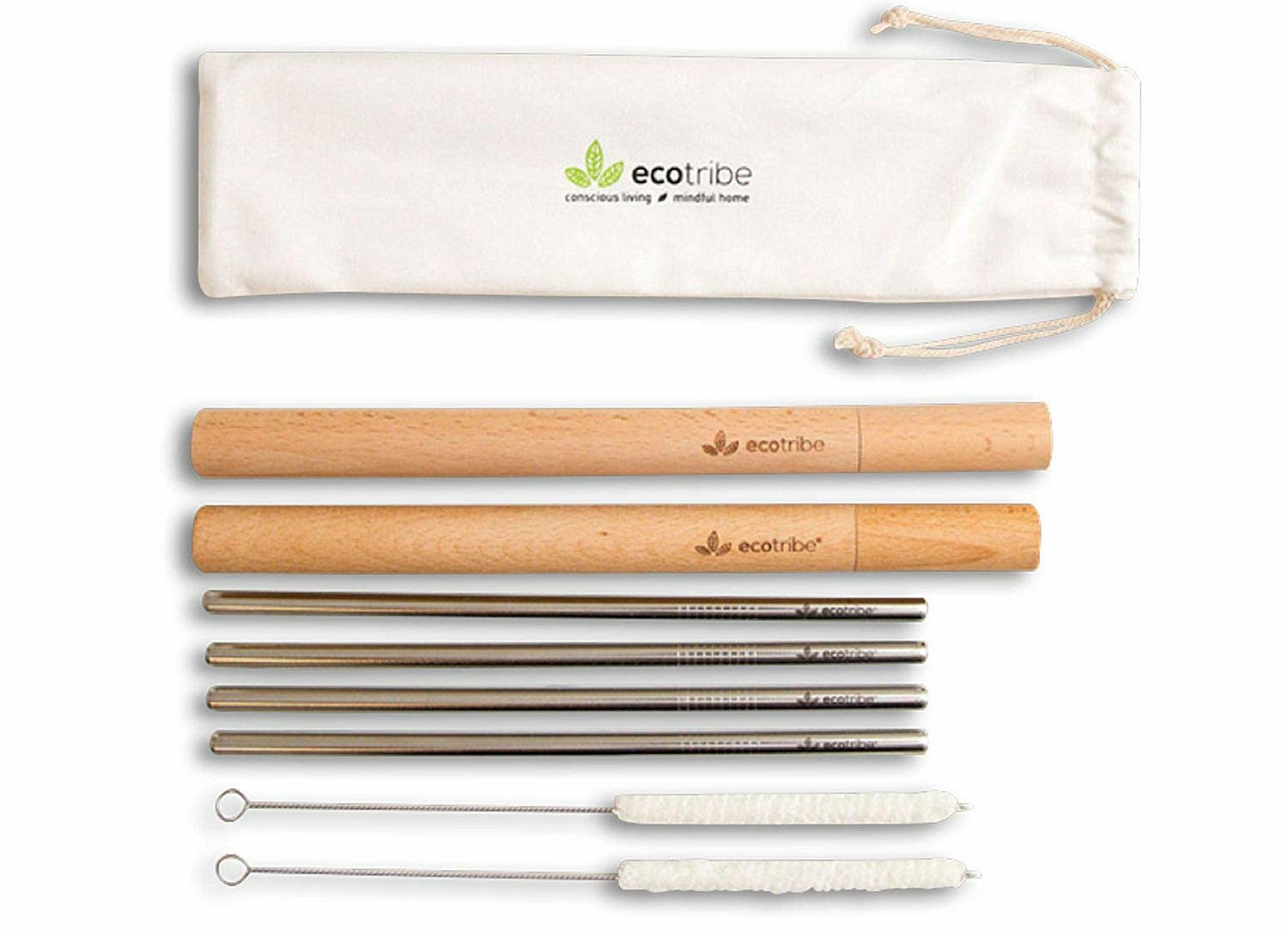 Ecotribe's metal straws are similar in look and feel when compared to Tier1's, however they have one major difference, and that is the cleaning brush.  The cleaning brush from EcoTribe is the best we've seen.  The brush is cotton and both non-plastic and vegan instead of the bristles from other competitors.  We still prefer the quality and tasteless metal of Tier1 straws as well as Tier1's case, but we really like the cleaning brush from Ecotribe.
Shop EcoTribe's Metal Straws »
---
BEST VALUE:

VEHHE Bendable Stainless Steel Straws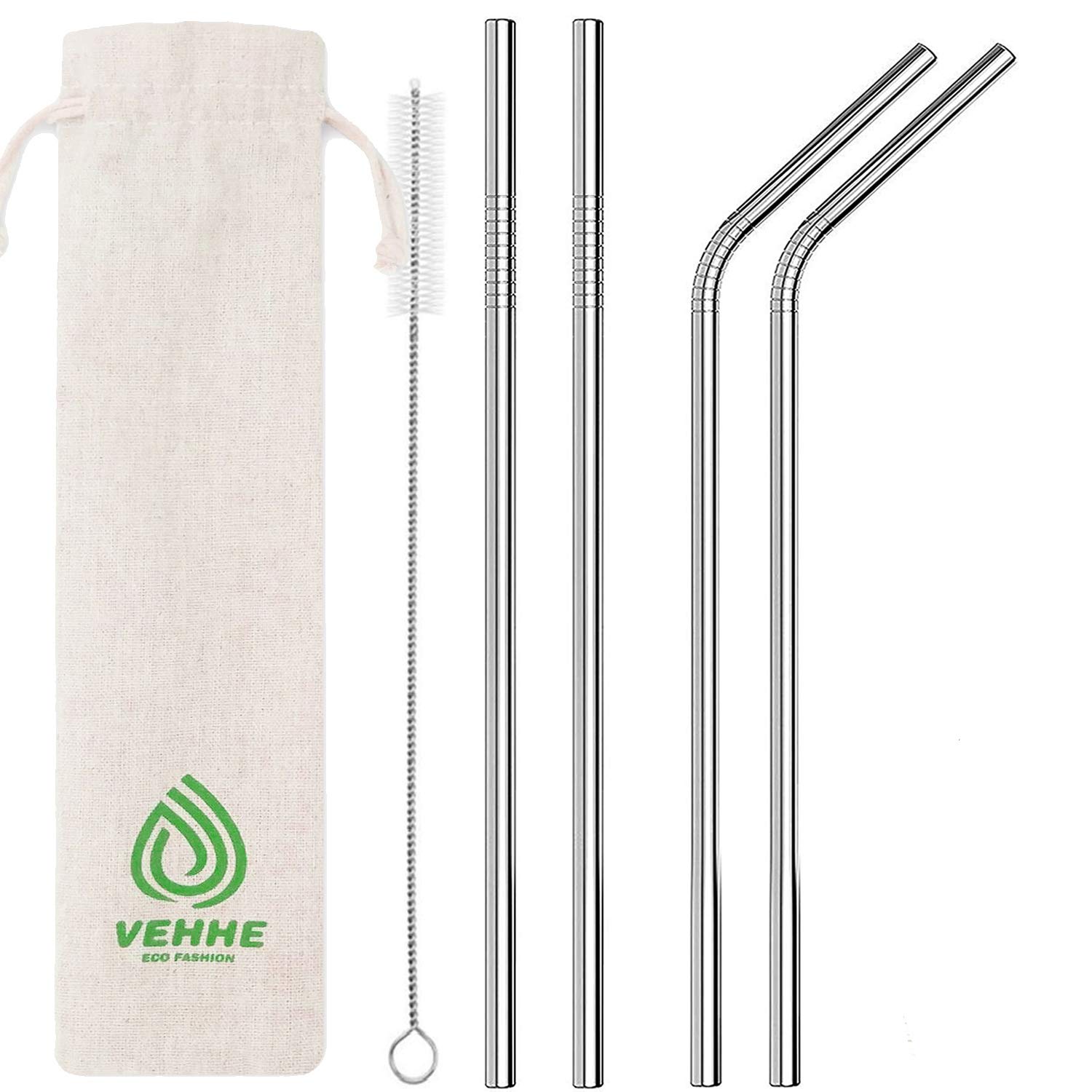 VEHHE straws have two big benefits to consider.  They have a great bendable option and they are extremely affordable.  You can get four straws from them on Amazon for under $5.00.
---
BEST FOR FAMILIES:

 StrawExperts Set of 16 Stainless Steel Straws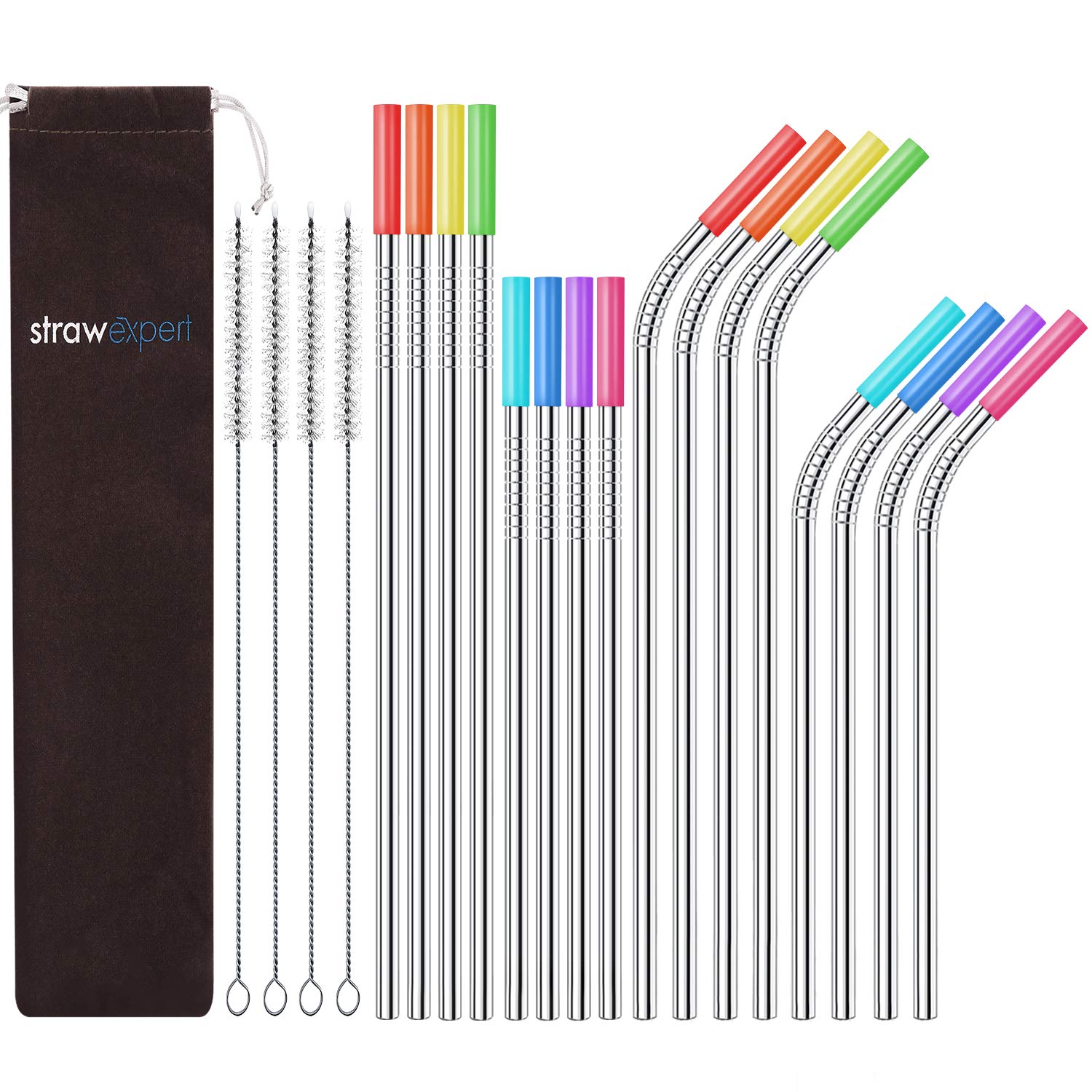 StrawExperts have created a great value in their 16-pack of stainless steel straws.  They've removed the fancy cases and instead included silicone caps that are both family friendly and easy to clean.  For any zero-waste families, this is a great option to stock your home for kids and adults alike.
Shop StrawExpert's Family Pack »
---
BEST VARIETY:

TerraWise Variety Pack of Reusable Straws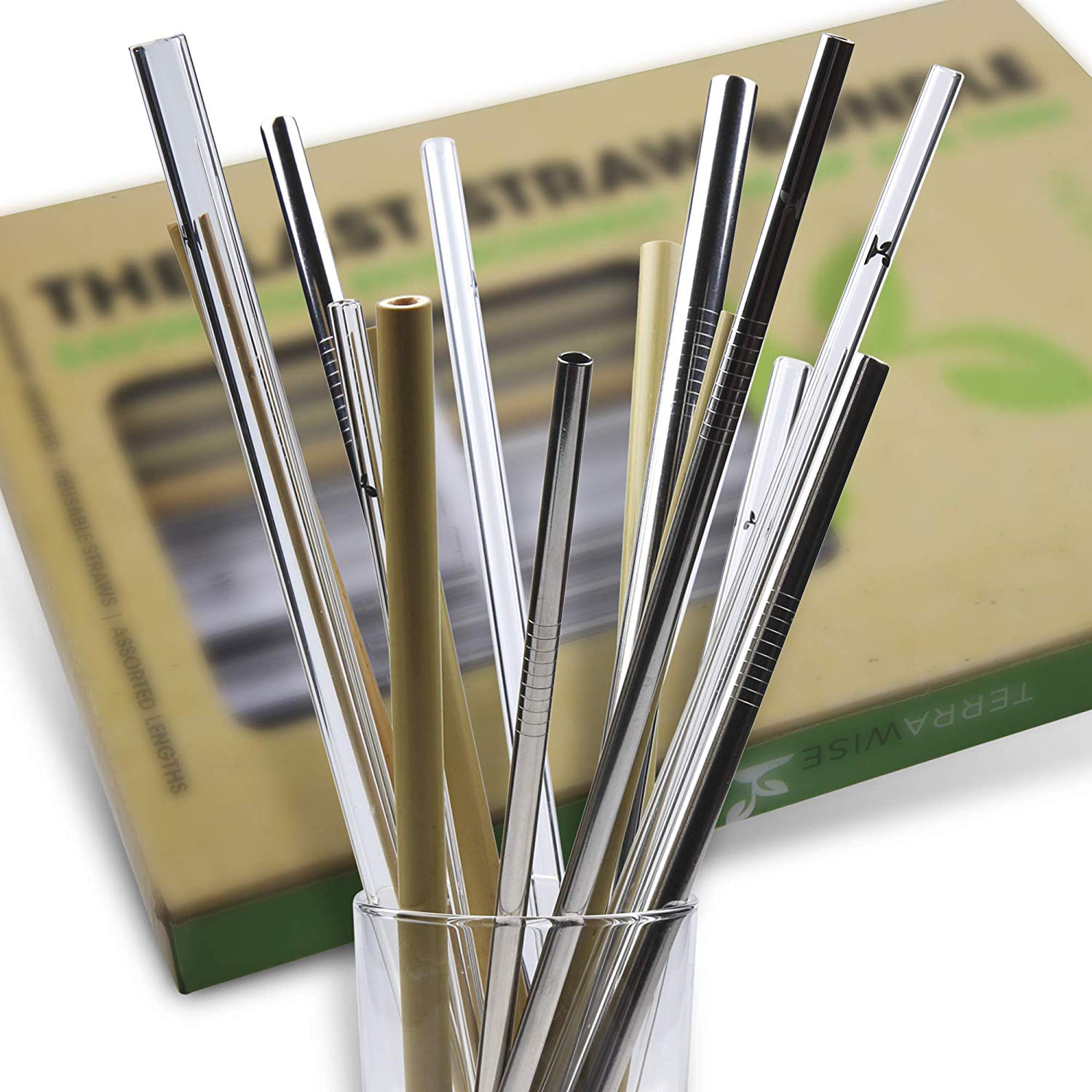 For those of you who prefer to use a different type of reusable straw for different types of drinks, TerraWise's variety pack is perfect.  The pack comes with shorter straws for glasses, longer straws for tumblers, glass straws for hot liquids, stainless steel for cold beverages, and even bamboo straws for juice.  The straws are mostly meant for the home or office since they do not have any way to compact nor do they come with a carrying case.
Shop TerraWise Reusable Straws »
---
BEST TELESCOPING STRAW:

 Doboli's Collapsible Telescopic Steel Straws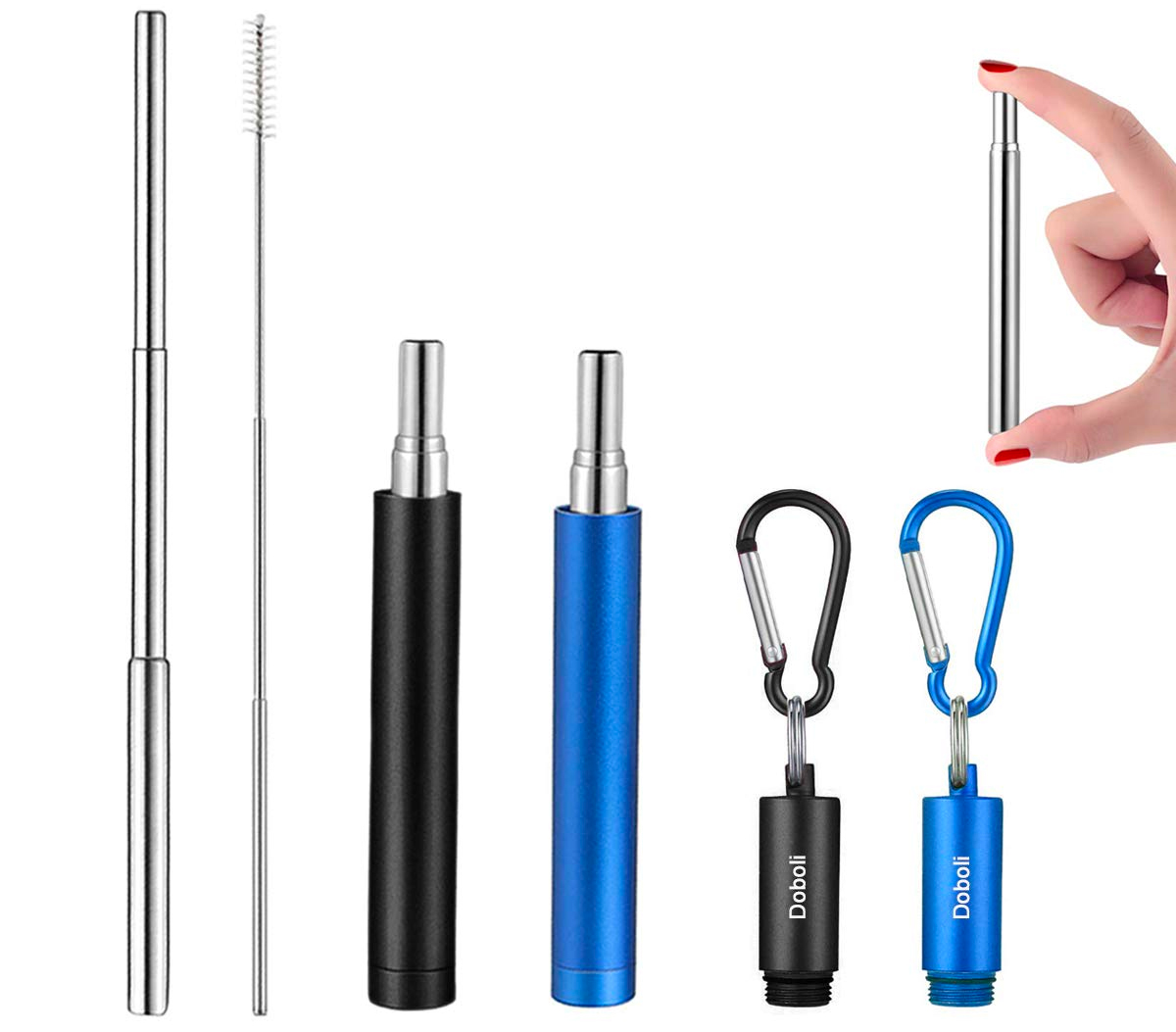 I am not a huge fan of telescopic straws, as I find them the most settable to dirt and leaks, but they are the best option for being extremely compact.  We love Doboli's telescoping stainless steel straws which can simply be attached to your keychain.  They come in a variety of colors as well.
Shop Doboli's Telescoping Straws  »
---