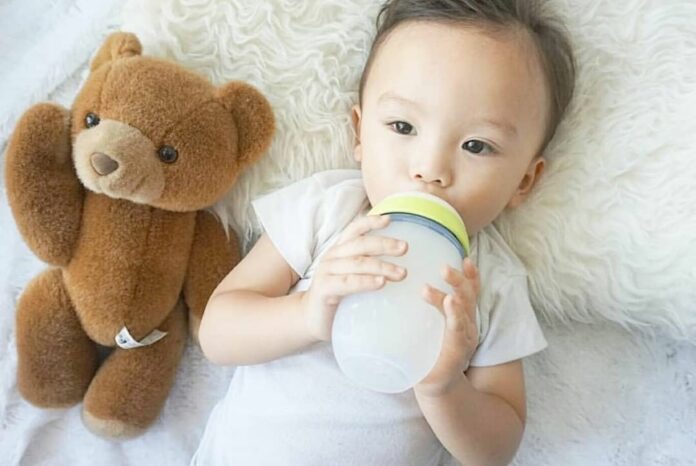 Top Glass, Stainless Steel, and Silicone Alternatives to Plastic Baby Bottles.
As a mom looking for products for my children, it's almost impossible to avoid plastics. With toys I make many exceptions, but with products that come directly into contact with my baby's milk, formula, or food, I rarely make compromises. I spend hours looking for plastic free, or at a minimum BPA-free baby products to use when feeding my children.
Plastic is simply too new to our world that we will probably not know the long-term health effects of plastic on our bodies for decades, but there is clear evidence that chemicals leach out of plastics and into our food, water, and bodies. The effects of these chemicals are much more potent and risky for children and it is why I have decided to share these products with other moms like me.
Here are the best plastic-free or minimal-use plastic baby bottles available today:
Comotomo Baby Bottles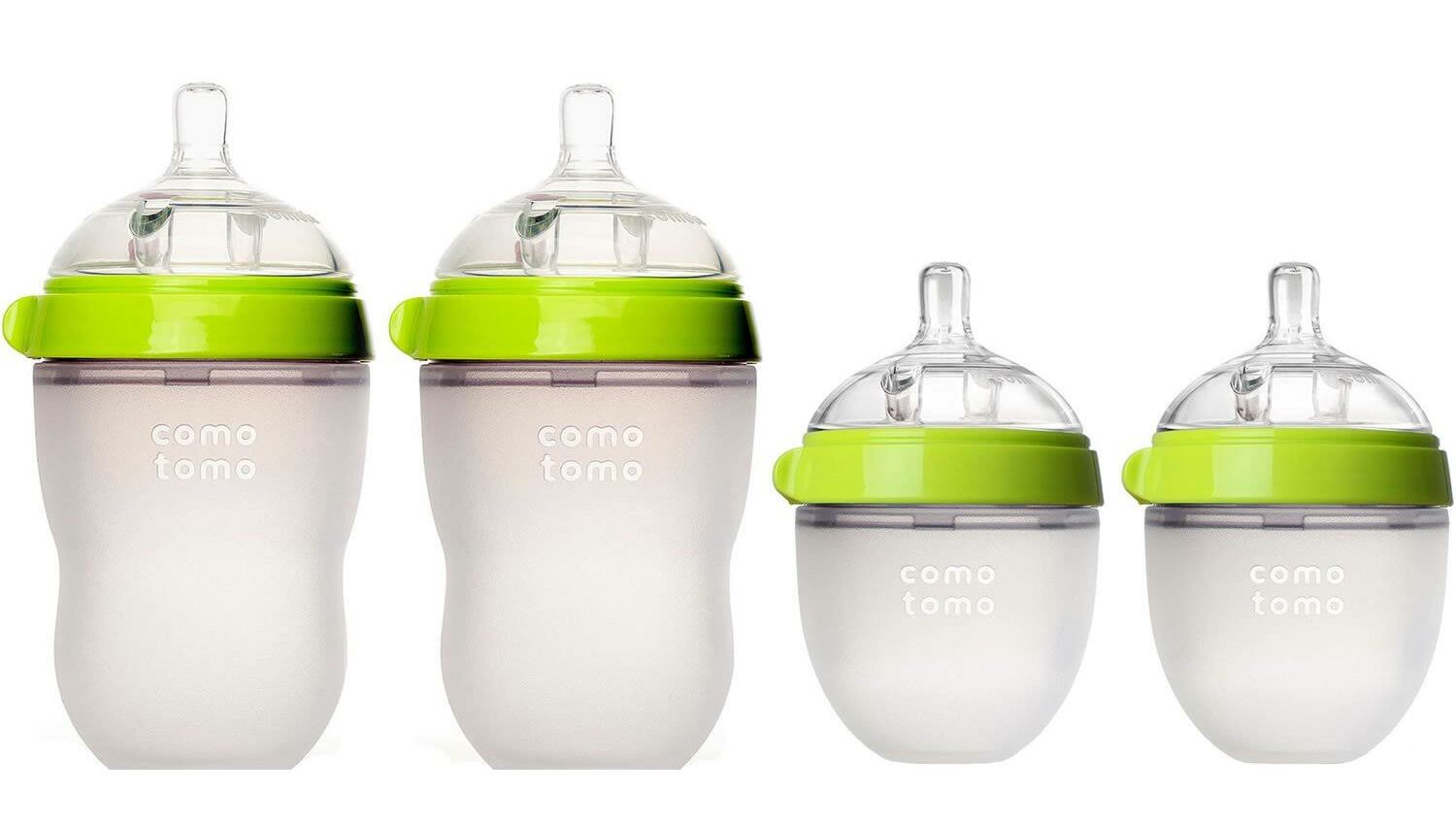 Yes, this is not plastic free but the minimal plastic it does have does not directly come in contact with the milk (except for the tiny part where the nipple touches the cap). It has great reviews and the most popular option if you like to avoid plastic. It prevents nipple confusion and so much easier to clean than regular bottles! Also, most day care centers do not allow glass bottles so silicone was my only non-plastic option. This is what my baby uses and I highly recommend this product! Made in South Korea.
---
Ola Baby Gentle Bottle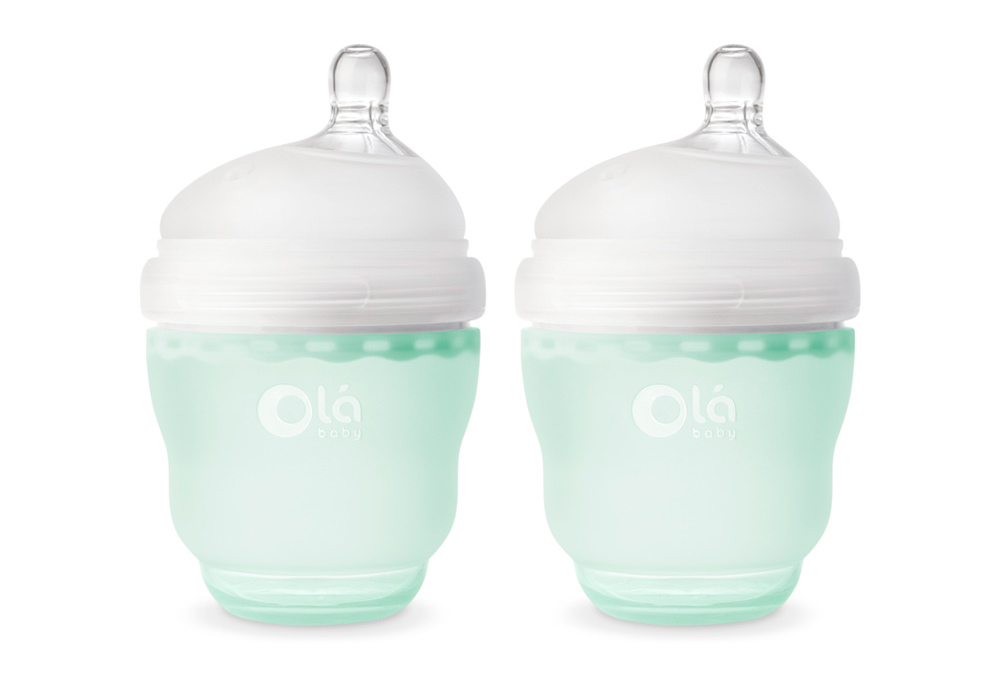 Looks more high end and slightly more expensive than Comotomo. Both are good for breastfeeding babies, avoids nipple confusion. The main differences with Comotomo are size (top part has a bigger surface area) and the nipple is offset to the side. The base also looks more stable. One of my issues with Comotomo was that it topples over pretty easily and Ola's base is much less-likely to topple. I love the pastel colors and the luxurious feel of the silicone. Designed in Portland, OR.
Shop Ola Baby Gentle Bottles »
---
Natursutten Glass Bottle
The glass bottle is made in France and the natural rubber nipple is made in Italy. It is dishwasher safe and thermal shock resistant (extreme heat and freezing). I am still wary about glass options, I am pretty clumsy. I think silicone is a better choice. This has a more traditional form and a better alternative to the common Dr Brown plastic bottles.Quality for this is top notch. Danish design.
Shop Natursutten Glass Bottles »
---
Hevea Glass Bottle
Similar to Natursutten, Hevea's Glass Bottles have the option for a "star ball" holder, a silicone add-on for easy grip. Another high quality European product. I love the ball holder option to protect the glass. Made in Germany.
---
Lifefactory Glass Baby Bottle

This is a versatile option as it is compatible with most standard nipples and breast pumps. The glass is protected with a silicone sleeve (comes in a variety of pretty colors). It can also transition into a sippy bottle with additional spout purchase. It is thermal shock resistant so it tolerates boiling and freezing. It's dishwasher safe. The ring is BPA free plastic but as long as you don't use the stopper, there is only minimal plastic contact with the milk. It is either made in USA or Europe.
Shop Lifefactory Baby Bottles »
---
Pura Kiki Stainless Steel Bottles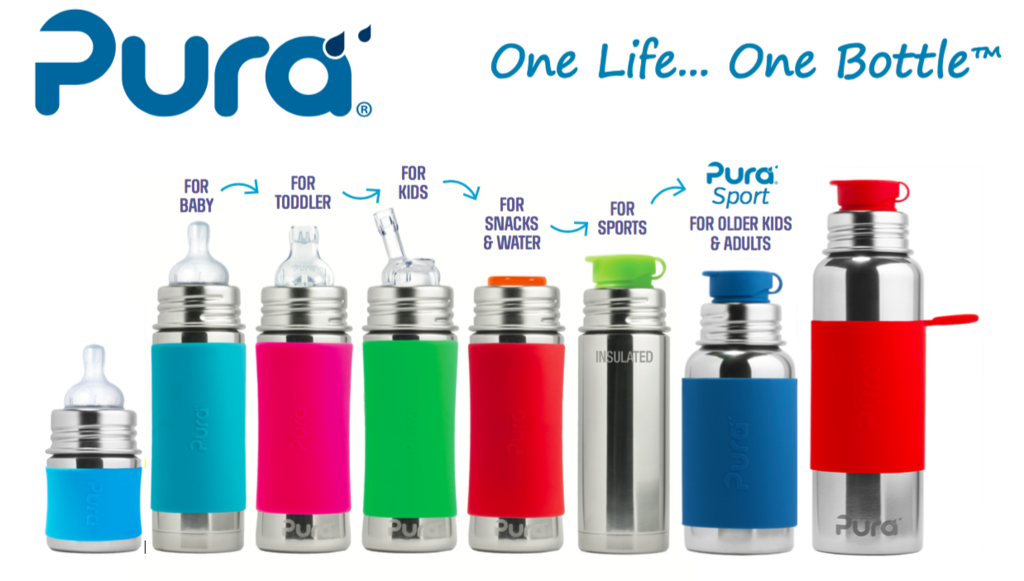 This is 100% plastic free! No plastic caps or rings. The nipples, spouts and straws, caps are silicone. I love the way it can transition from baby bottle to sippy cup, straw cup and toddler bottle. It comes in insulated and non-insulated options in different sizes and attachments.
This is the most eco friendly way to go since your child can use this for a long time and then pass it on. It is one of the safest and most cost-effective bottle in the market.
Shop Pura Kiki Stainless Steel Baby Bottles »
---
Thinkbaby Stainless Steel Baby Bottle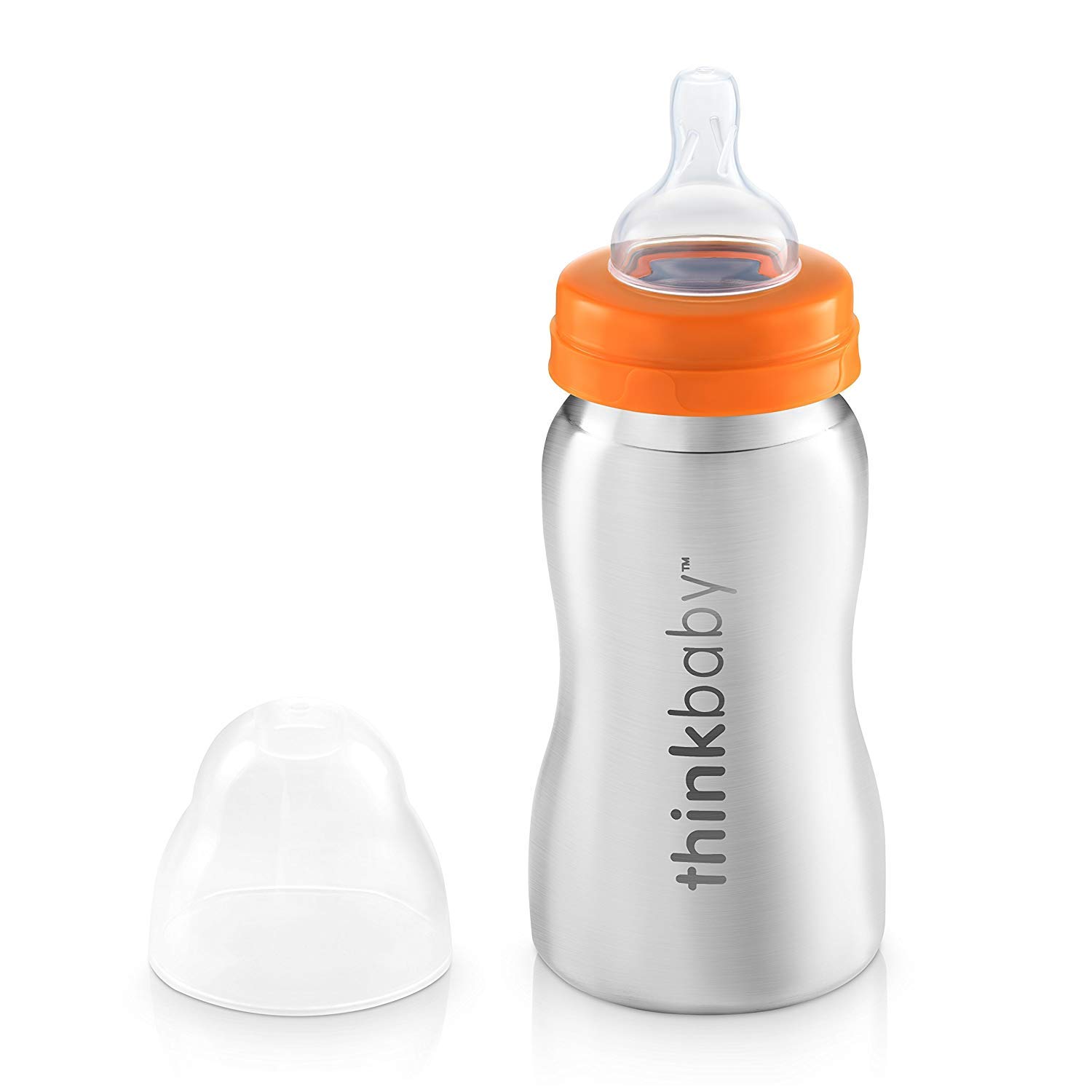 Very similar to Pura Kiki but with the addition of the BPA free plastic collar. It has a better shape for baby's grip. Also converts to a sippy and straw cup which means less waste and more economical and eco-friendly like Pura.
Shop Thinkbaby Stainless Steel Baby Bottles »
---
What about the other glass and silicone options???
I started with a longer list but eventually cut it down to these products from reading reviews and inspecting the quality of the products. I initially loved Dr. Brown's glass bottles that preserve nutrients with its unique venting system but it has way too many plastic parts and so hard to wash.
The other silicone baby bottles available come in plastic casings and sleeves. Although, the milk is not touching the plastic, they are not eco friendly options.
Which one do I choose???
There isn't really a lot of options out there that are completely plastic free. The lids/caps and nipple rings/collars are still made of BPA free plastic. The only 100% plastic free option I've seen on the market is the Pura Kiki stainless steel bottle.
In the end, you'll have to weigh in the pros and cons and pick which one is closest to the things you value the most. I picked Comotomo silicone bottles because preventing nipple confusion and ease of use (easy to wash and not fragile like glass) matter the most for me and gladly, my baby likes them too.